Instagram is clearly one of the most popular social networking networks in the world. It boasts over 1.4 billion active users. (It's ranked 4th in overall users on social media today) A recent study found that almost 22% of the users on Instagram have considered quitting the platform. This is caused by a number of reasons, burnout, time-wasting, etc. If you find that you're one of these people, we wrote an article in case you've been asking the question, how to deactivate Instagram.
This article will explain to you all you need to know about deactivating your account before completely deleting Instagram, whether you need a quick social media detox or want to go off the grid indefinitely.
Deactivating Instagram
Instagram recommends temporarily disabling your account before permanently deleting it. You can still retrieve the account and all of your data if you do so. It's simple to deactivate your account for the time being. You can't do that, however, on the Instagram app. Make sure you have all of the correct log-in details on hand before logging in to your account on your desktop browser.
Here's how you can deactivate your Instagram account:
1. Open your preferred desktop browser.
2. Go to Instagram.com.
3. Log into your account that you want to deactivate.
4. At the top-right corner of your page, click on your profile picture.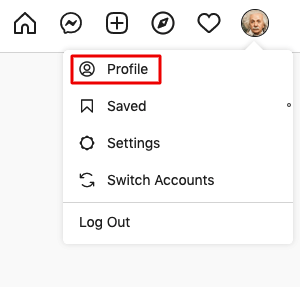 5. From there, select edit profile.

6. Scroll down to the bottom-right corner of the page and click 'Temporarily Disable My Account'.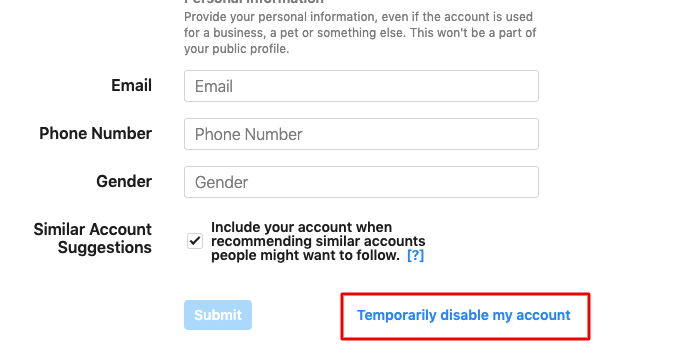 7. Select an option stating why you are deactivating your account.
8. Re-enter your password.
9. Click 'Temporarily Disable My Account'.
Remember that if you follow these steps, your entire information will be hidden from your followers. Until you reactivate your account by logging back in, no one will be able to see it.
How Often Can You Deactivate Your Instagram?
You can temporarily disable your account for as long as you want. By logging back in, you can reactivate it at any moment. There is, however, one catch.
You can only disable your Instagram account once a week at the moment. You'll have to wait a week to disable it again if you disable it, log back on, and then disable it again.
Hopefully, this clears up how to deactivate Instagram. Now that you have all that extra time on your hands how about scrolling through a few more stories on our site?!
Video Instructions
If you still have questions, please check video instructions on how to deactivate instagram account
Are you interested in other questions?