Who manufactures Genesis cars?
Genesis Cars is a premium car manufacturer from South Korea, belonging to the Hyundai Motor Group, Where Kia and Hyundai brands make life. Genesis was first introduced as a concept car in 2003 but didn't actually make it to the assembly line until 4 years later in 2007.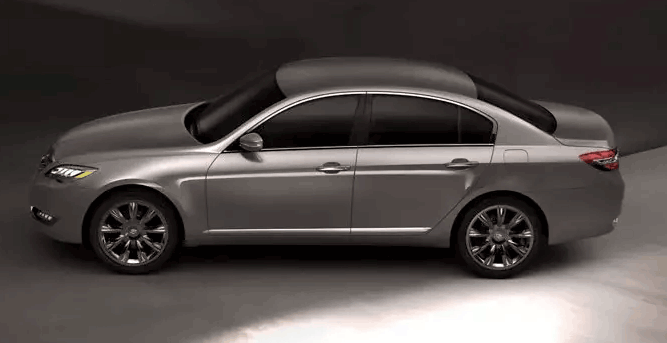 Hyundai's core engineering team is made up of top industry experts with experience in almost all car models and brands. So the wide range of expertise to be implemented in the designs and innovations of Genesis Cars is unquestionable.
Genesis Cars: Luxury and comfort.
With this premium model line. Hyundai not only wants to achieve a much stronger image, which benefits the brands that make life within the automotive group but also to have a line of vehicles that provides a much more significant profit margin.
This is one of the goals that many automakers have in their portfolios but that many fail to see consolidated. With only a few years in the market. Genesis Cars have managed to sell a significant number of cars.
In addition to its home market in South Korea, Genesis motors have a strong presence in countries such as the United States (Its growth within this territory is notorious). And the brand is now able to compete with other big-name premium car brands. The short-time goal is to be able to have a strong presence in the Asian and European markets.
Luxury equipment.
Each one of the Genesis cars has unparalleled equipment: leather upholstery, electric seat adjustment, adjustable damping, and air quality sensor. All these elements are meticulously cared for during their making.
Not to mention its army of assistants, which is something that certainly stands out in these sophisticated vehicles. It has a speed regulator, which is completely adaptive and controlled by radar. It also has a sophisticated pre-collision system, trajectory assistant, and emergency braking.
In terms of space and comfort, its seats with classic colors are quite outstanding. Its rear offers a much wider space for leg comfort and in fast lanes the comfort is imperative.
Hyundai has a very clear goal: they want to be seen as an automotive option, full of luxury and glamour. Although there is still a long way to go, Hyundai is willing to continue to invest whatever it takes to make their Genesis Cars the first choice for all those who wish to purchase a premium vehicle.
Genesis logo looks like Bentley
The first time I noticed a Genesis car I mistook the logo for a Bentley. Many people have either mistaken it for Bentley or Austin Martin. Clearly, when trying to create a rich, robust brand for Genesis the designers took their cues from some of the most luxurious and exclusive brands on the market.

Are Genesis cars reliable?
The 2021 Genesis G80 ranks near the top of the luxury midsize car class. It has a very comfortable and quiet interior, high-quality materials, and many user-friendly features. In 2018 and 2019, J.D. Power rated the Genesis brand #1 overall in their 2020 Vehicle Dependability study. The Genesis was awarded the top pick in the Midsize Premium Car Segment. (G80)